Avoid the rush, schedule your annual A/C maintenance today!
Call Us for Complete Heating and Home Air Conditioner Repair
When it comes to HVAC service, it pays to trust a professional. AllPro Heating & Air Inc. are the professionals you can rely on for all your heating and cooling repair needs. We're Interlaken, Ovid, Seneca County, Lodi, and Trumansburg, NY's preferred heating repair and AC company, making our clients happy and keeping them comfortable since 2006.
Whether you're building a home from scratch or ready to invest in an energy-efficient HVAC upgrade, call us. We'll approach the job with the foresight to deliver a solution that meets your needs and the requirements of your building. Our trained installation technicians have decades of experience in the industry, installing high-quality systems that will heat or cool your home with the touch of a button. Our HVAC services are backed by decades of industry knowledge, and we have a great track record of success when it comes to improving the daily lives of our clients. Our solutions don't just get the air flowing—they keep you comfortable day in and day out, all year round!
To keep things running smoothly, rely on us for heating and AC repair and maintenance. We'll make sure your system is ready to run exactly when you need it to. Our technicians have the skill and experience to handle any repair job, whether you're dealing with a refrigerant leak, a broken compressor fan, a malfunctioning thermostat or a furnace that won't heat. Our HVAC contractors work quickly and efficiently to minimize your inconvenience and get your system back online in no time.
A call to us means a call for comfort!
We work quickly and efficiently to minimize your inconvenience and get your system back online in no time. Serving Interlaken
Our heater and AC repair service area includes all of Interlaken, NY and the surrounding areas. Gas Fireplaces
We install and service gas fireplaces and can handle the complete orchestration for you. Plumbing
We're capable of handling light plumbing jobs as needed in a residential capacity.
Emergency Services
We offer weekend and 24-hour emergency home air conditioner repair and heating service for our customers in need.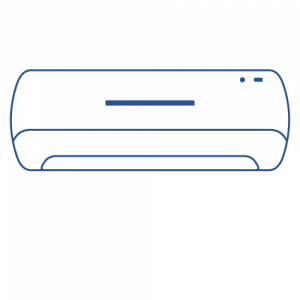 Top Brands
We're registered dealers for top brands including Bradford White, Buderus, Dunkirk, Fujitsu, Heil, Laars and Mitsubishi.
HVAC Pros, at Your Service
When it comes to your HVAC systems, trust the pros to get the job done right. The HVAC contractors at AllPro Heating & Air Inc. are standing by to offer professional installation and repairs, to ensure your complete comfort at home. Contact us today for more information or to schedule service.
We provide AC and Heating Repairs to:
Covert, NY | Hayt Corners, NY | Lodi, NY | Ovid, NY | Willard, NY